Meet the Brains Behind the Success Story
Web Devine isn't just one guy with a bit of determination, that decided it's more lucrative to work for himself than to enrich others. It's a success story started by three extremely ambitious gentlemen, each knowing exactly how to make, save and generate money for others. The big Kahoona in charge of the whole operation has a longstanding background of financial planning, insurance and absolute generosity.
Learn more about each of the "brains" below. It won't take more than 2 minutes of your precious time, and it's always nice to be further educated about the people that will form part of your success story!
Jaco (Our Head Master)
Probably the nicest guy you will ever meet. The way he manages the team is an example to all the men and women that is in charge of a business or company. He leads by example, and is someone that everybody can look up to. He treats everybody the same, except if you shout for the wrong rugby team 🙂 With a background of marketing, sales and insurance (he managed various departments at i.a. Sanlam and Botswana Life), and just being a heck of a family man, Jaco is really the person you want driving your marketing campaign.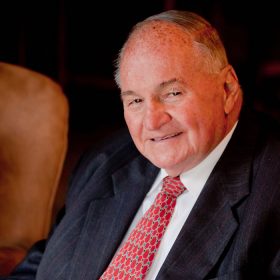 Gert (The Mathematician)
Everybody calls him "Oupa", but don't be fooled by the looks of his age. This man is an absolute genius when it comes to our finances. He is in constant battle with our auditor and SARS, because our Oupa's books are more accurate than theirs (even if they are just a couple of Cents out :-)). There isn't enough space on this page to type out all of his qualifications, and to describe his professional background in detail…but in short, he has a long history of being one of the major role players in the success of Republican Press (later acquired by Caxton), and climbing into everyone's heart.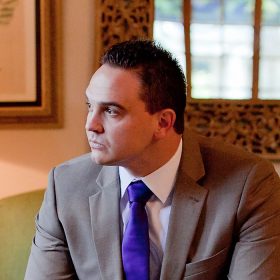 Divan (Crazy But Strict)
Always trying to see the lighter side of life, while being extremely strict about the quality of work that is delivered by our creative team. He oversees every single production item, except when he's playing across the waters, or challenges the elephants and hippos in his little army tent down in Botswana (happened only once, don't mistake him for some or other Rambo figure). Divan joined the team in 2006 with a massive plan to conquer the branding industry. He has since learnt that making money isn't the only thing that makes the World go round; his lovely wife, family, chocolate, a Labrador and Yorkie does 🙂